The advent of the "Sensu" or folding fan in Japan
dates way back to the Nara era in the 8th century.
The "Sensu" was used in olden times by the nobility primarily
as a hand-held means to cool themselves by causing cool air to blow on them.
In the 19th century, beautifully decorated "Sensu"s made their appearance
and they are now used for decorative purposes as well as
the original cooling purpose.
The "Sensu" is basically a hand-manufactured product and its manufacturing
process involves a lot of steps carried out by different skilled craftsmen.
The "Sensu" usually carries an artistic picture or design which represents various aspects of
natural beauty such as flowers, trees, bamboos, birds, mountains, and rivers,
which distinguishes Japanese made "Sensu" from those manufactured in China.
YAMAOKA HAKUCHIKUDO CO.,LTD
Established in 1718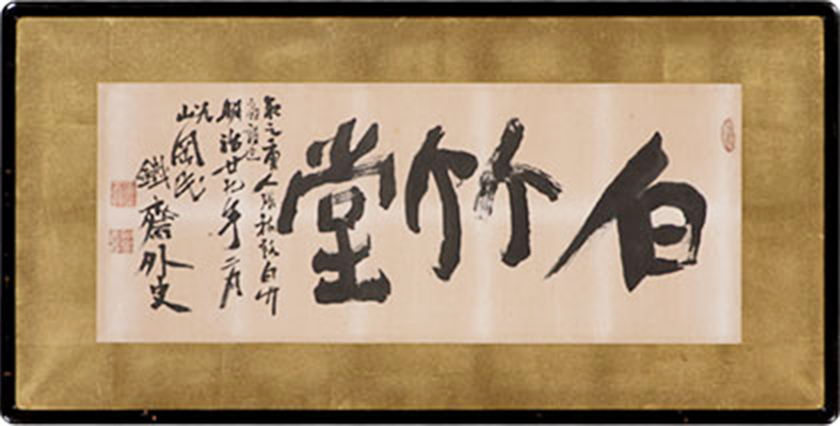 SUEHIRO
The folding fan is said to be "SUEHIRO" That's said to be a lucky charm
which means prosperity from the shape of widening toward the end.
It's employed as all celebration, present and souvenir including
marriage and longevity. It's also appreciated as a Japanese gift.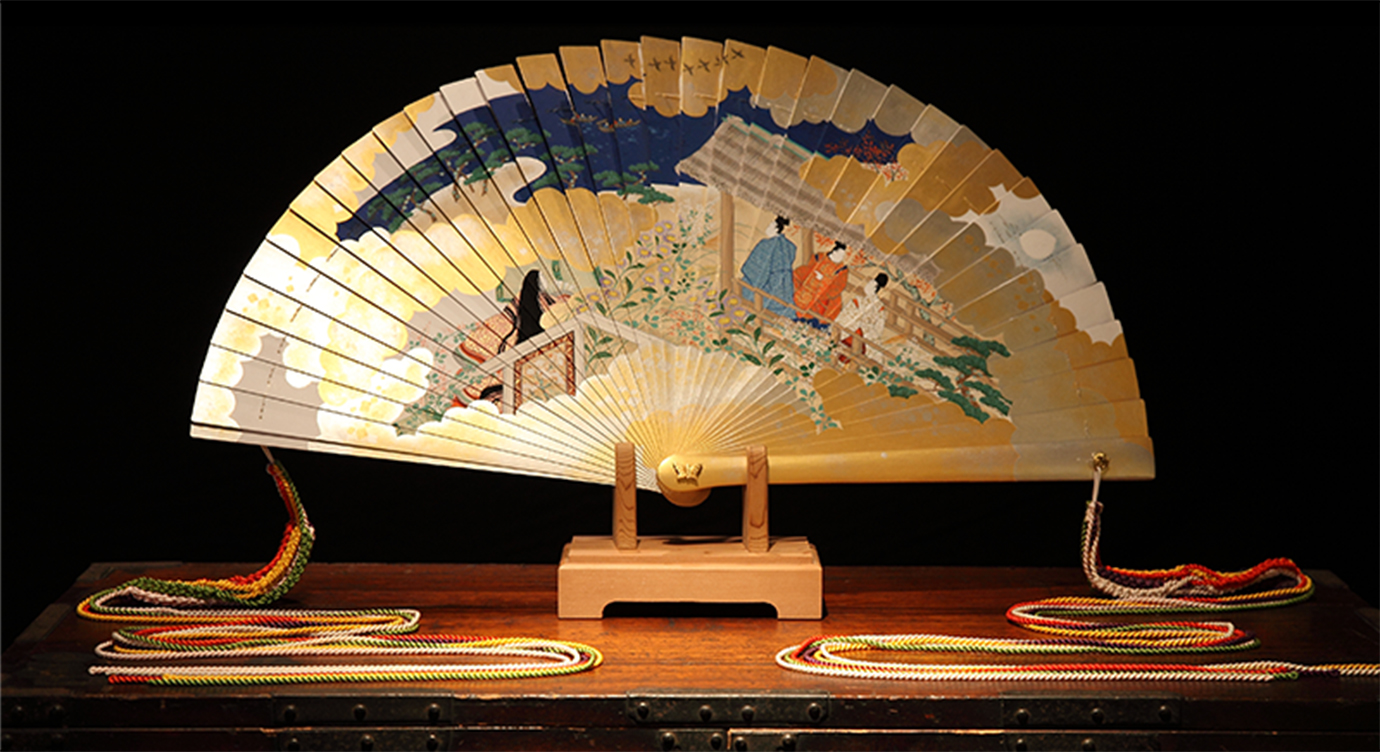 COMPANY PROFILE
HAKUCHIKUDO, in 1718, was opened a folding fan of the store
for the temple in front of Nishi Honganji in trade name of "Kanayamagobee"
the Edo shogunate eighth shogun Tokugawa Yoshimune of age.
Meiji era and later, for general use,
and now manufactures and sells "KYO-SENSE" for gifts.
Tomioka Tessai who is said to be masters of modern Japanese art world,
awarded the trade name of "HAKUCHIKUDO".
| | |
| --- | --- |
| Establishment | 1718 |
| Trade name | Yamaoka Hakuchikudo Co. |
| Business | Planning, manufacturing, sales and wholesale of folding fans |
SHOP
Hakuchikudo
main store
Hakuchikudo's main store is located in Fuyacho Rokkaku, in the heart of Kyoto, and has a relaxed atmosphere without the bustle of the city. At the main store, you can try painting on a fan as you like, and tosses an opened fan to the target, which is the traditional Kyoto game,"Tosenkyo". You can also have your or your friend's name engraved on a fan.
The directly-managed store has the largest selection of fans and Japanese goods among the group stores.
Address
604-8075
448 Shirakabe-cho, Rokkaku-agaru, Fuyacho-Dori, Nakagyo-ku, Kyoto City
TEL: 075-221-1341 / FAX: 075-221-2759
Business
Hours
10:00-18:00
Closed: Wednesdays (May-August: open daily)
Access

10 min. walk from Keihan "Sanjo" station
10 min. walk from Exit 11 of "Kawaramachi" station on Hankyu line
7 min. walk from "Kyoto Shiyakusho-mae" station (Subway Tozai line)
Hakuchikudo
Kanpu shop
Hakuchikudo Kanpu shop is located in Sanjo Teramachi, a district bustling with shoppers and tourists.
It offers a wide variety of products, from fashionable fans with a new sensation to cute Japanese sundries. You can enjoy shopping at ease, as there are mainly fans collaborated with popular animations and artists, as well as fans for casual, everyday use.
Address
223 Eiraku-cho, Teramachi-kaku, Sanjo-Dori, Nakagyo-ku, Kyoto 604-8071
223 Eiraku-cho, Teramachi Kaku, Sanjo-Dori, Nakagyo-ku, Kyoto City, Kyoto
TEL:075-221-8500
Business
Hours
12:00 - 17:00
Closed on Wednesdays
Access

7 min. walk from Sanjo Staion Keihan Line
5 min. walk from "Kyoto Shiyakusho-mae" station on Subway Tozai line
Haneda Airport
Garden Store
Hakuchikudo-Haneda Airport garden store is located in the Japan Promenade area on the second floor of the Haneda Airport Garden, directly connected to Haneda Airport Terminal 3.
Address
7-1, Haneda Airport 2-chome, Ota-ku, Tokyo 144-0041
2-7-1 Haneda Airport, Ota-ku, Tokyo
TEL: 03-5579-7336
Business
Hours
10:00~20:00
Closed: Same as Haneda Airport Garden business days.
Access

Haneda Airport Terminal 3 Station, directly connected to the Haneda Airport Garden, 2F Japan Prospect area